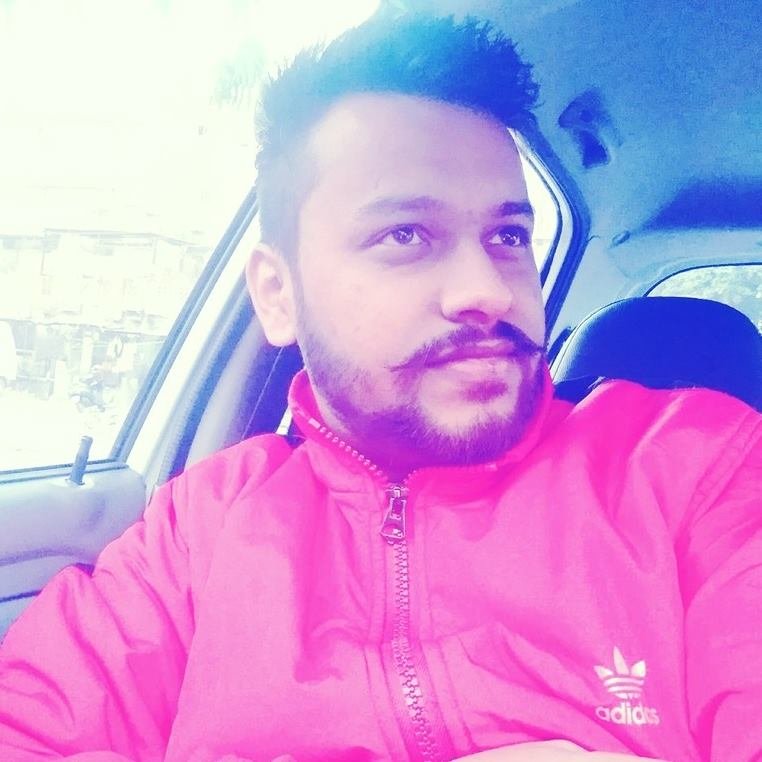 Chetan Soni
Cyber Security Expert
Introduction
I am a social-techno-learner who believes in its own efficiency first and then implements with the suggestions of my strong and enthusiastic Team which helps me takes everything into its perfection level.
The young and dynamic personality has not only assisted in solving complex cases but has also played an instrumental role in creating awareness about Information Security and Cyber crimes.
I conducted more than 200 workshops on topics like "Botnets, Metasploit Framework, Networking, Vulnerability Assessment, Penetration Testing, Cyber Crime Investigation, Cyber Forensics and Ethical Hacking" at various institutions/Colleges/Companies all across the world.
Qualities & Achievements
Experience as System Administrator, Support Engineer, Network Engineer, IT faculty, Technical consultant.
Extensive Experience in Red Hat Enterprise Linux.
Experience in designing cable and wireless networks, network cabling such as STP, UTP, coaxial etc., installation and configuration of LAN, WAN and wireless networks with active components such as hub, bridge, routers, switches, modems, repeaters etc. break / fix engineering.
Quick learner with ability to grasp new technologies, software and hardware. Fluent in English, reading, speaking and writing.
Participated in host based audits and network based audits.
Energetic and self-motivated team player. Proven ability to work in tight schedule and both independent and team environments.
Extensive Experience in Backtrack Operating System which is a Linux based OS.
Analysis and Monitoring of Packets in a Wireless Network.
Expertise in leading the vulnerability assessment and penetration testing (VAPT) tasks in during planning, discovery, exploitation and reporting phases.
Expertise in leading the network penetration testing tasks such as discovery / identification, vulnerability assessment, exploitation and penetration activities.
Published more than 50 E-Books and 24 Tools in Seculabs – Online Digital Library related to Hacking, Cracking, Backtrack, Metasploit, Digital Forensics, Wi-Fi Hacking, and Website Hacking.
Brand Ambassador of the year 2011 at Secugenius Security Solutions.
Research Paper Published on "Capturing of HTTP Protocol Packets in a Wireless Network" in IJECCE (International Journal of Electronics Communication and Computer Engineering)
Got listed in Envato Hall of Fame – November 2013 (Helpful Hacker Program) for reporting vulnerabilities.
Got Best Speaker of the year - 2013 Award in Chakravyuh IT Conference held at IIT-Delhi.
Under Packet Storm Security Website which is a Global Security Resource, I published these whitepapers –
a) Complete WordPress Security
b) XPATH Injection
c) Different Rewrite Methods Available With mod_rewrite For Blacklisting
d) Hacking ASP/ASPX Websites Manually
e) 8 In 1 Tips For WordPress Security
Presented two talks at Guru Nanak Dev Engineering College, Ludhiana Sponsored by TEQIP-II – FDP (Faculty Development Program) under these two topics – Website Scanning & Optimization and Wireless Sniffing.
Got awarded by Best IT Security Magazine for Best IT Blog.
Published a article on "Top Application Security Mistakes / Myths" in No. 1 Pentest Magazine by HACKIN9.
Published Security related articles under Cloud Tweaks.

Experience in using different penetration testing tools like Nessus, IBM AppScan, Acunetix, Metasploit, Burp Suite, NMap, SQLmap, OWASP ZAP Proxy and HP Fortify etc.
Got listed in Microsoft Hall of Fame – November 2017 for reporting vulnerabilities.
---
PROFESSIONAL EXPERIENCE
From 2011 to 2014 (3 Years) – Worked as a Sr. Security Specialist at

Secugenius Security Solutions

– A unit of

Harksh Technologies Pvt. Ltd

.
From 2015 onwards – Working as a Cyber Security Expert at

CDAC-Mohali

(Govt. of India).
---
RESPONSIBILITIES –
Responsible for Training corporate, professionals, government officials in the field of cyber security.
Consultation for guiding on Network Security and Network Architecture designing.
---
Technical Experience –
Operating Systems: Solaris 8 and 9, OS/400, Windows (98,2000,2003, 2012, XP, Vista, 7, 8, 8.1, 10), Linux (BackTrack, Ubuntu, CentOS, Kali, Red Hat, CentOS, BlackArch, BlackBuntu, Parrot Security OS, DEFT, Matriux, ).
Languages: C, C++, Core Java, PHP, HTML5, JS, AJAX, CSS, Python and Perl.
Databases: MS SQL Server 2005, MySQL, MS Access, DB2, PostgreSQL and MongoDB.
Vulnerability Scanners: Acunetix, Netsparker, IBM AppScan, Tenable Nessus, Rapid 7 Nexpose, Qualys Guard, OpenVas.
Exploitation Tools: Metasploit, Metasploit Pro and Core Impact.
Domain Knowledge: Data warehousing, Finance, Banking, Insurance, Business Processes, Electronic Payments, Web Technologies.